Kruger National Park Adventure Tour 3 Night 4 Day
Kempton Park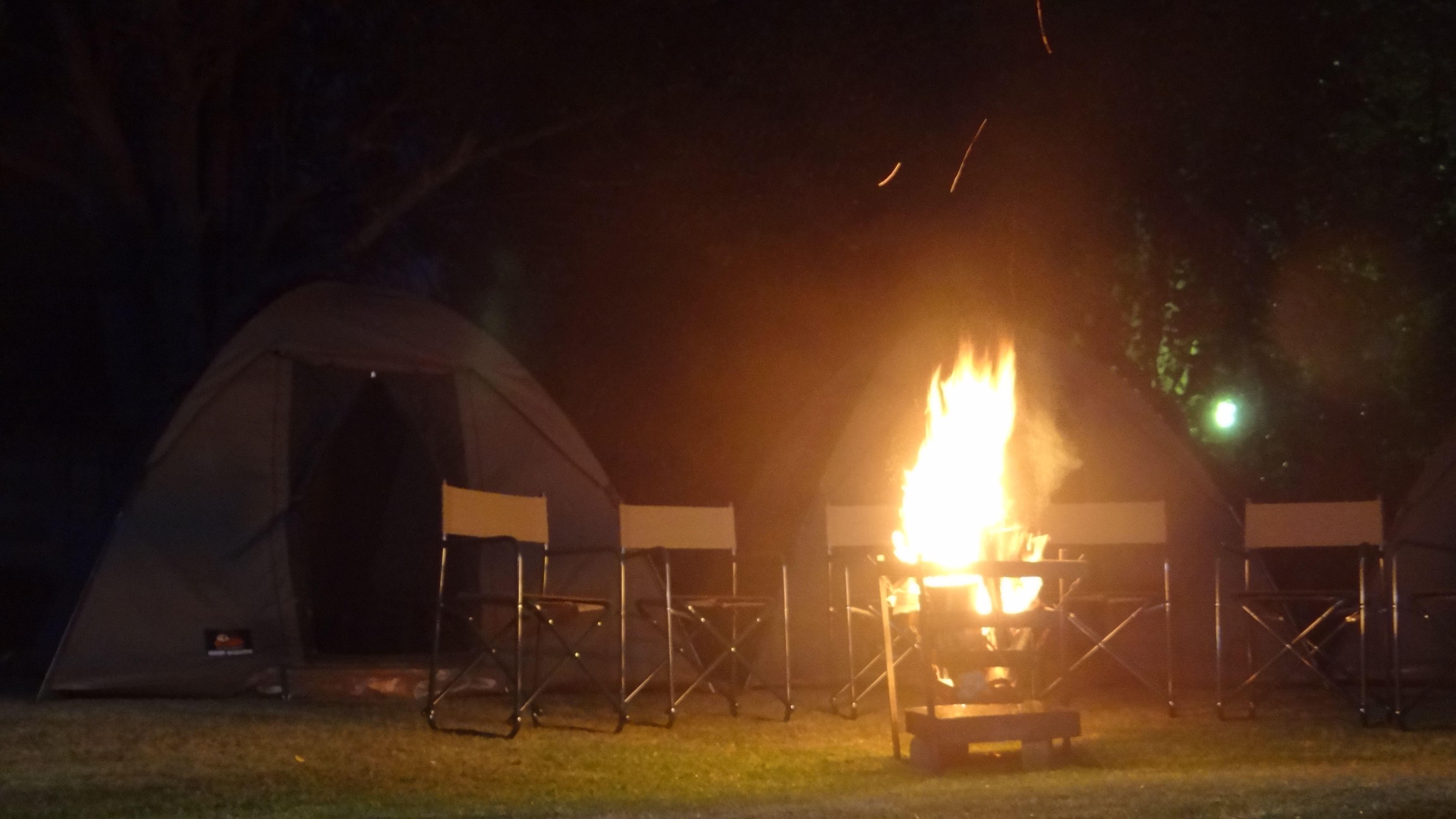 About Kruger National Park Adventure Tour 3 Night 4 Day
This tour is an exclusive tour and the maximum pax is 4 only. On this tour we include ALL accommodation, all meals, all entrances, all conservation fees, all game drives in the badger bus, water, tea & coffee on the bus, we even include the animals. This is the second biggest game park in the world and over 110 years old. It is one of the greatest tourist attractions in South Africa and with very good reason - it is over two million hectares in size and hosts around 900 animal and bird species.

It is always exciting to see how many different animals and birds you can spot, as they roam wild and free in this huge area. Some might be "binocular" animals, but there will definitely be a lot of "up close and personal" sightings! The "Big 5" is always on everyone's bucket list. We cannot guarantee that you will see all of them, but we can mention that we often do see them during our times in Kruger Park.

The Tourist Guides on this tour are well experienced in the bush, well experienced in camping and catering, highly qualified and registered National Tourist Guides. Not only will we tell you about the animals, and their habits and behaviour, but we will also tell you about the history and culture of the people and places that we will be passing through.

The vehicle we use is an SUV that can fit 4 people and has an air condition that is of great importance, especially in the hot summer months. Great for viewing animals, as it is higher than the normal vehicle and is fitted with comfortable seats.

The safari camp is set-up inside a secure rest camp in the park prior to your arrival, and the safari tents (3m x 3m) are equipped for two persons (single supplement applies) with extra-large stretchers, matrasses, duvets, sheets, pillows, bath towels, lights and chairs.

A large dining tent is also erected, and tables are beautifully laid, and candle lit, to enjoy the dinner that is cooked over an open fire in true African Style. We regret we are not positioned or experienced to provide Halaal, Vegetarian or Asian meals.

Please note that the ablution facilities are shared. The camp has a cafeteria, shop, restaurant and laundry facilities.
We will only stay outside of the Kruger Park when forced to do so due to non-availability of camping sites inside the Park.

The only things not included are your drinks, optional activities and items of a personal nature.
Safari: We stay INSIDE the park in Safari Tents where you will be served meals off the open fire and under the African sky in true Safari style.
Facilities
Laundry Facilities*
Credit Card Facilities
All inclusive
Bathroom
Breakfast
Lunch
Pets Not Allowed
Languages Spoken
English
Afrikaans
Finnish
* Please enquire for further details.
Important Information
1. DEFINITIONS
"Client" – refers to the person/s who is/are named and identified on the booking form as the confirmed party/ies embarking on the tour.
"Tour" – refers to any tour, excursion, safari or similar booking made with Badger Tours.
"Services" refers to and includes but is not limited to, the tour as per the itinerary... 1. DEFINITIONS
"Client" – refers to the person/s who is/are named and identified on the booking form as the confirmed party/ies embarking on the tour.
"Tour" – refers to any tour, excursion, safari or similar booking made with Badger Tours.
"Services" refers to and includes but is not limited to, the tour as per the itinerary including, but not limited to all accommodation, services of 3rd parties, meals and transport.
"Supplier/s" refers to the third party agent with whom badger Tours books services. Including but not limited to tour operators, shuttles, accommodation establishments, safaris etc.

2. BOOKING PROCEDURE

1. To secure your reservation, a 50% fifty per cent) deposit will be required to be paid to Badger Tours at the time of reservation of the booking and submission of the completed booking form.
2. The remaining balance of payment amounting to 50% (fifty per cent) must be paid to Badger Tours 60 days prior to the commencement of your booking, however, if you have booked your trip within 60 days of departure, the full payment must be paid on date of reservation to secure your booking.
3. Should you be quoted by us in a foreign currency, payment to us will need to be made in either South African rand (ZAR) or United States Dollars (USD) and Badger Tours will advise you in which currency payment is to be made as the election in this regard belongs to Badger Tours.
Any bank charges incurred as a result of such a payment or foreign exchange differences will be for your account, notwithstanding the method of payment chosen.
4. Badger Tours reserves the right to cancel reservations should your deposit or balance of payment not be received on time.
5. Badger Tours reserves the right to increase a price advertised due to increases in supplier costs, tax regulations, park fees etc.

6. Badger Tours reserves the right to recover costs from you of already paid tours due to increases in supplier costs, tax regulations, park fees etc. that are not within our control.

3. WAIVER, INDEMNITY AND LIABILITY

1. We act as agents between yourself and suppliers to ensure the best value excursions for you as client, however, we cannot be held responsible for any defects, changes or cancellations in the bookings or trips, which includes, but is not limited to, delays, loss or damages arising from any causes, including dissatisfaction with the booking ,or any loss, damage or delay caused by the suppliers or any third party.
2. All rules and regulations of any supplier are to be adhered to at all times and you undertake to abide thereby while participating at your own risk and liability.
3. Badger Tours, its directors, staff, employees, agents and assigns are hereby indemnified by yourself against any claim for loss or damage whatsoever that may arise or have arisen in connection with any services supplied or offered by or in connection with Badger Tours or any of it's suppliers.
4. Any claim or claims which you, your agent, executor, heirs or assigns may have for any compensation for damages or loss, or the like from Badger Tours resulting from injury or any loss occasioned whatsoever, are hereby irrevocably waived and this includes any transportation to or during the tour as well as any illness , injury or death arising during or after the trip.

4. CANCELLATION AND REFUND POLICY

1. All cancellations must be done in writing and receipt thereof acknowledged by badger Tours to be considered a valid cancellation.
2. Cancellation of bookings is subject to the following conditions:
• More than 90 days prior to booking, 90% of fees will be refunded
• More than 61 days prior to booking, but less than 90 days, deposit is non-refundable.
• 60 days or less prior to the booking, 100% cancellation fee without refund.
• Badger Tours will endeavor to recover costs from suppliers and refund you in the event of cancelation due to conditions beyond your control, subject to relevant supporting documentation being submitted to Badger Tours
3. You will not be entitled to refunds for a no show or for a partially used booking.
4. Badger Tours will not be held liable for any error on our website, brochures or other advertising and marketing material, and reserves the right to correct it once any such error has been brought to our attention, which may result in the cancellation of a booking and refund of any payment already made, without any liability arising on behalf of Badger Tours.
6. PASSPORTS AND VISAS

1. It is your responsibility to ensure that all your travel documents are in order and up to date and all relevant requirements of the countries to be visited are adhered too and satisfied. No refunds due to incomplete travel documentation will be given or entertained.
2. Your passport must have sufficient blank visa pages available in accordance with the regulations of the various countries and be valid for the prescribed period as per applicable regulations of the countries to be visited.
3. Please verify the relevant requirements for traveling with minor children as per the regulations of the countries to be visited
4. This is not a comprehensive list of the required travel documents and should not be construed as such. Please consult with the relevant countries authorities for full details of requirements.

7. CHANGES TO TRAVEL ITINERARIES

1. Africa is an ever, and suddenly, changing country. This sometimes results in the itinerary being subject to change, as there are many factors and conditions beyond the control of Badger Tours and our suppliers such as extreme weather, political conditions, disease outbreak and road conditions, to mention, but not be limited, to a few. Times indicated on itineraries are an indication only.
2. Should alternative arrangements be deemed necessary, Badger Tours will endeavor to advise you as soon as possible, we will also advise of extra costs for which you may be liable. Badger Tours will at all times endeavor to negate or mitigate any additional costs. Should alternative arrangements not be possible, we will strive to refund you the portion of unutilized services, subject to our recovery from the supplier. Similarly should you choose not to partake in the alternate itinerary, Badger Tours will strive to refund you as above.

8. INNOCULATION, IMMUNIZATION AND MEDICATION

1. It is your responsibility to consult your Travel Doctor and ensure you meet the requirements of each country you are visiting.
2. It is also your responsibility to ensure that you are medically fit and healthy for travel and in some cases you may be required on special request to provide a medical statement from a medical practioner to confirm that you are fit and healthy to travel.


9. ILLNESS OR DISABILITY

1. If you are suffering from any illness or disability, are undergoing any specialized medical treatment or are affected by any condition that may affect you or others during your trip in any way, you must declare this openly and honestly to Badger Tours at the time of booking your trip so that we may make appropriate arrangements if necessary.
2. It is your responsibility to make arrangements for the provision of any medication or treatment while you are away.
3. Failing to declare any conditions, illnesses, disability or the like, will constitute a breach of these terms and conditions and can result in you being excluded from your booked trip or excursion without refund of any sort. Badger Tours will at all times endeavor to accommodate all persons on our tours, but need to be informed at the time of booking as certain excursions may be affected.

10. TRAVEL INSURANCE

1. The purchase of sufficient comprehensive travel insurance is mandatory and must be confirmed at the time of your booking.
2. Should you fail to obtain comprehensive travel insurance timeously, all and any costs arising from the possible need to cancel, re-route or follow different travel arrangements including an emergency medical procedure will be for your own cost and Badger Tours indemnifies themselves wholly from any harm, loss or damages that you or your heirs or assigns may suffer as a result.

11. AUTHORITY OF TOUR LEADER/TOUR GUIDE

1. The tour leader/tour guide adopts an authoritative position in relation to you as client and for the peace of mind and safety of everyone on the tour, must be adhered to at all times during the tour. By booking the trip, you agree to be bound by the legal decisions and leadership of the tour leader/tour guide at all times.
2. It is your obligation to behave in a responsible manner throughout the tour and any illegal, unwarranted, or inappropriate behavior on your behalf and/or any behavior which constitutes a nuisance can result in your tour being terminated with immediate effect and without any recourse to a refund.





12. GENERAL LEGALITIES

1. All the terms and conditions governing your trip and our relationship are set out in this document that you have agreed to upon completion of your booking form.
2. No variation, amendment, addition or deletion of these terms will be binding unless expressly agreed to by both parties, in writing.
3. No relaxation or indulgence will constitute a waiver of these terms and conditions. Should any of the terms and conditions as found herein be deemed to be invalid or null and void as determined by a South African court of law, the rest of the provisions will remain in full force and effect as if the former had not been included.
5. The terms and conditions of this agreement and supporting documents will be governed by the Laws of South Africa and shall be enforceable within the Republic of South Africa and its Courts.
6. The parties hereby consent to the jurisdiction of the Magistrates Court of South Africa in respect of any action or proceedings which may be brought, provided that Badger Tours shall be entitled to bring proceedings in the High Court, where such proceedings would, but for the aforegoing, be beyond the jurisdiction of the Magistrates Court and can do so at their own election.
7. In the event that Badger Tours institutes proceedings in order to recover costs, the costs of recovery and all associated costs will be for your account.
8. No responsibilities, rights or obligations in terms of these terms and conditions can be assigned or ceded by you to a third party.
9. Should Badger Tours be prevented from carrying out any of its obligations in terms of this agreement due to causes beyond its control, Badger Tours shall not be held liable to continue with its obligations while the causes persist and furthermore shall not be held liable for any delays or losses or damages which may be incurred as a result.

see more
Kruger National Park Adventure Tour 3 Night 4 Day Map
Click to display the map
Kruger National Park Adventure Tour 3 Night 4 Day is 5.2km from the centre of Kempton Park , the nearest airport 8.8km (Johannesburg International Airport).
*Distances are shown as the crow flies and not necessarily the actual travelling